Upcoming Auction - 2018 National
This Beautifull one of a kind hand made quilt donated by Helen Walls of Kilwarrin Kennels
will be auctioned on EBay closer to the 2018 Shetland Sheepdog National in July 2018
The actual auction start date will be advised well in advance
---------------------------------------------------------------------------------------------------------------------------------------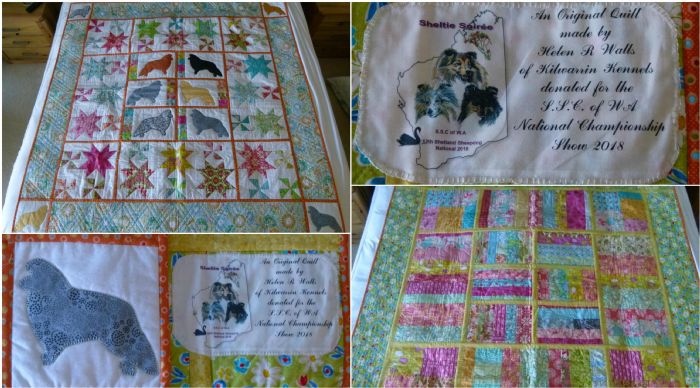 The quilt measures 156cm x 156cm ( 5ft 1" x 5ft 1 )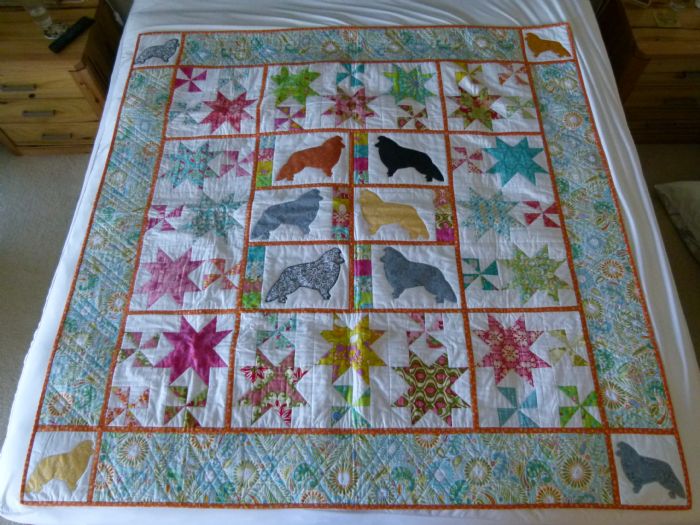 Auction :
This will be in addition to the Ebay Auction to be held for the quilt.
An Auction will be held after the presentation of trophies Thursday night. Auction items will be on display through the show for you to view. Already we have some lovely sheltie memorabilia up for auction thanks to some very generous supporters of the club. Light weight dog trolly – hand painted sheltie portrait – beautiful sheltie brooch – 38 cm Sheltie statue and much more.
All donations are gratefully received.