Performance - High Achievers
O. C. Austway Pure Delight ADX JDX HT ET "Peppee"

Sire : Shelmanna Swan Song Dam : Tiakina Tinker Belle CDX ET

Peppe was the first Sheltie in WA to gain an Obedience Championship. She gained her titles
under the old rules, requiring wins. She also was WA's first Sheltie to gain a herding title.
My beloved Peppee started out by wining her graduations and from then on was rarely unplaced
in Obedience. She was invited on many occasions to compete at the Invitational Classic. She has
been Top Obedience Dog at B&DDC and Shetland Sheepdog Club on many occasions. She has won
numerous Awards but it was her willingness to please that made her so special. Pep has been a
delight for young and old at schools and aged cares. She has also danced twice for Telethon.
This photo is Pep at Sydney Sheltie Spectacular 2006. Her last event before retiring, 3rd place in
Utility (9 Entries) 4th Place in Open (12 entries.)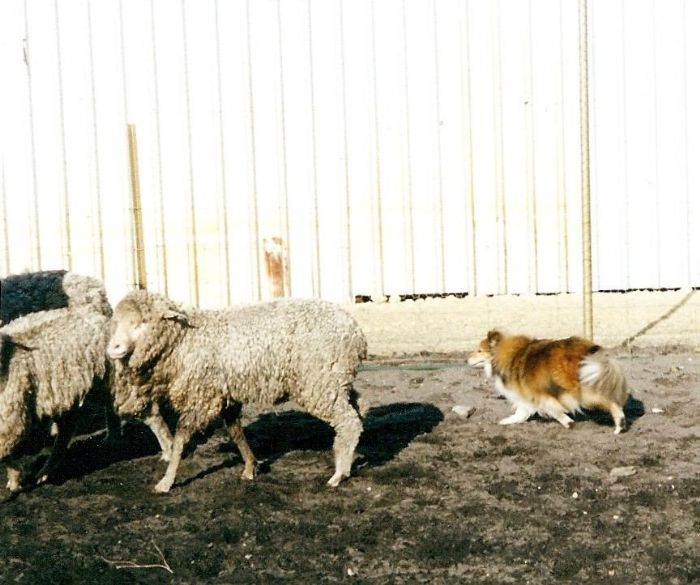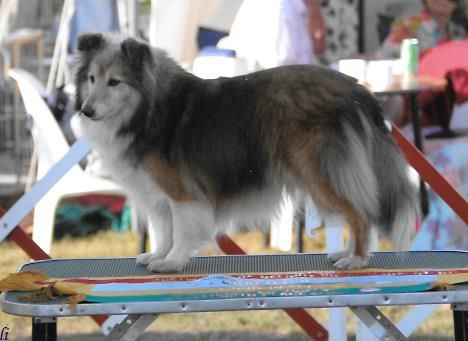 O.Ch Austway Pure Heir Ngrace ADX ADO JDM JDO GD SD SPD PT ET DWDFI HTMN RN

Sire: Ch Ch Hillacre Handsome Heir Dam: O.C. Austway Pure Delight ADX JDX HT ET.

Grace was Nationally the first Sheltie to gain a Freestyle Dancing title.
Grace was winner of winners at Both Sydney and Queensland Sheltie Nationals. Coming first in
Open and Second in UD and Winnner of Winners (from 42 entries.) . In Queensland she won Both
Open and UD andagain Winner of Winners. Grace was a very soft natured Sheltie, but her wish to
please made her a dream to compete with and she won, numerous awards. With 22 titles across
Obedience, Agility, Herding, Endurance, Dancing and Rally.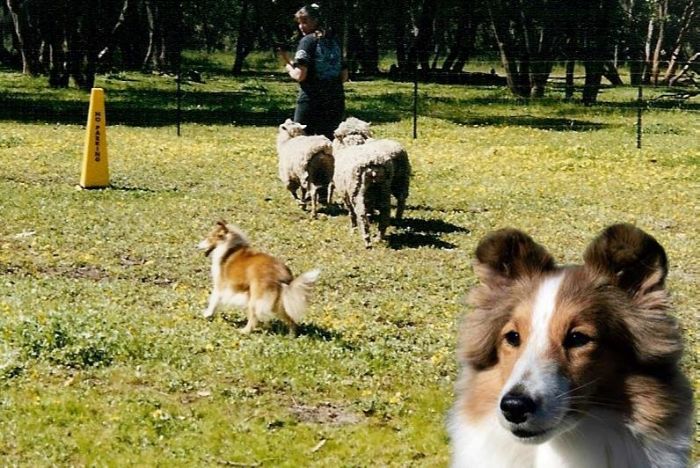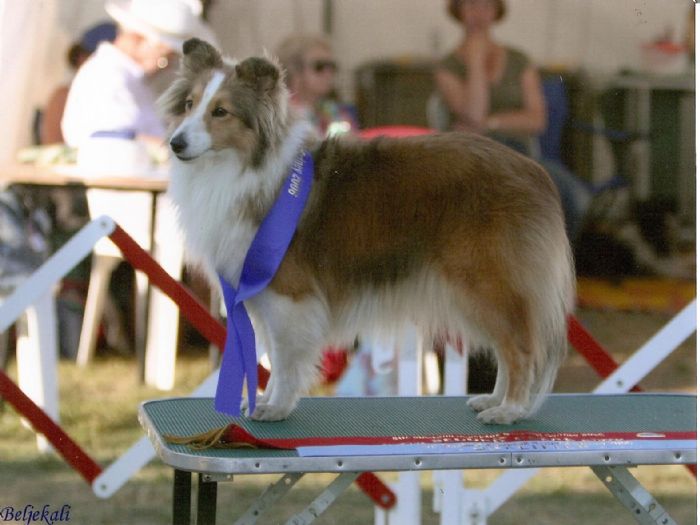 Triple Ch ( O/N/HTM) FS Ch, RO CH, Austway Pure Anne Chaste
ADX ADO JDM2 JDO2 SDX SPD GD PT TD RAE
Annie ( 5 Times Champion)

Sire: Ch Sunland Shadow Chaser Dam: O.Ch Austway Pure Heir Ngrace ADX ADO JDM JDO GD SD SPD PT ET DWDFI HTMN RN

Annie was super special flying through her titles CCD, CD, CDX, HT, PT, AD, JD, JDX & GD by the
time she was 2 years old, and many big wins along the way.
Annie was Nationally the first Sheltie to gain a Heelwork To Music title.
Annie continued on to become a Heelwork to Music Champion and Freestyle Champion. Annie's
photo appeared in the Western Australian while competing at the Perth Royal Show "Dances
With Dogs". She performed Monster by Lady Gaga. At another Royal show channel 7 filmed her
dance routine Time-Warp. She also performed Barbie Girl, she was Barbie (of course) and I was
Ken. She also performed "The Deadwood Stage". She started off riding in a stagecoach, she
weaved swirled, backed, danced and fetched my cowboy hat and finally sat-up on a bale of hay. It
was this picture of her on a bale of hay that was used on Perth Royal Show Catalogue. She also
performed Pirates of the Caribbean after many different heelwork moves she fetched the pirates
flag. She was highest score am & pm, in Heelwork at DWD SA.
At the same time she was still competing in Agility, tracking and obedience. She gained her
Obedience Championship with an almost perfect score of 199 and first place, under Honey Gross-
Richardson.
At 8 after her second litter she was sterilized and quickly gained her Neuter Championship and
this gave her, her Dual Championship. She became the State's first Neuter Ch Sheltie and first
Dual Champion Sheltie in this State.
Annie also competed at the Sheltie Nationals and had many wins including 1st Place CCD ( 15
entries) and 2nd Novice Jumping Sheltie National 2006.
Queensland National 2009, Placing in Open and UD and Winning ADX.
Sheltie National Vic 2012 she was Winner of Winners, winning both CDX and UD and placing in
games.
Sheltie National SA 2015 was Winner of Winners, again by winning both CDX and UD.
Annie has proven her worth at winning many Royals, Classic, State and National events.
Annie was the first Sheltie to enter Rally and quickly titled along the way. She was the second of
any breed and First Sheltie in this State to gain Rally Championship Status. Winning Masters at
the State Trial.
Annie has cabinets full of trophies and awards and with over 40 titles she was an amazing dog
and so loved and sadly missed.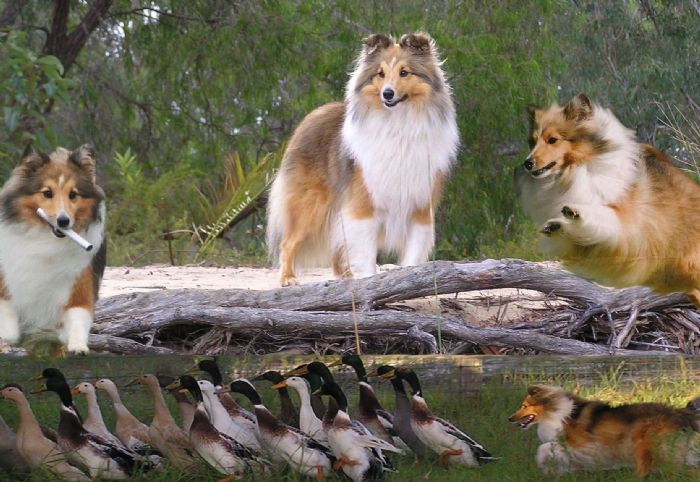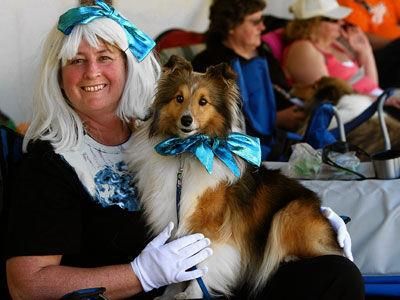 R.O.Ch Austway Pure And Sweet UD AD JDX JDO GD RAE HTMN FSN TKS

R.O.Ch Austway Pure Indulgence CDX AD JDM GD RAE HTMN FSA TKS

Sire: Ch Arenjento Spellbinder
Dam: Tri Ch, Fs Ch, RO Ch Austway Pure Anne Chaste Adx Ado Jdm2 Jdo2 SDX SPD GD PT TD RAE

Sweets and Indi became Australia's first Trick titled Shelties in Feb
2020. Sweets won all three Qualifying legs, one with a perfect score
and two almost perfect scores from (Approx 35 entries per test)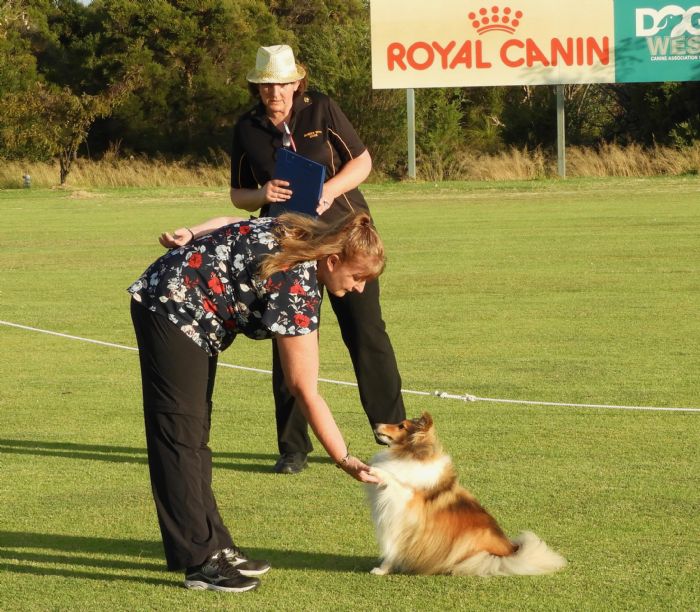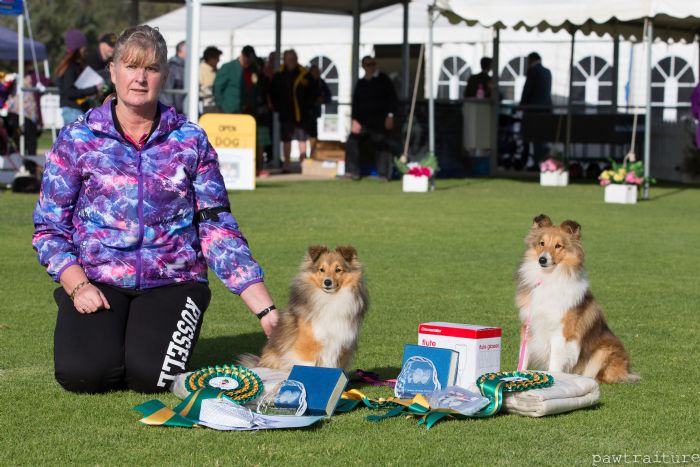 Perth Royal 2017, Sweets won Rally Ex B and Masters.
3rd in Advance. - Second in Open Obedience.
First in Freestyle Starters and First in Heelwork to Music.
From 7 Classes, 5 firsts one second and one third.
2018 she had a litter.
Perth Royal 2019 Sweets won Open Obedience.
Won both Advance and Excellent Rally B - In Dancing Sweets won both am and pm.
Heelwork to Music Novice and Freestyle. - From 8 Classes 7 firsts.

Sheltie National 2015.
Sweets came 2nd to Annie in Open Obedience on a 191q and Won JD at SA
Indi Won both CD on a 191q and JDX at Sheltie
National SA.

Sheltie National Perth 2018
Sweets won Rally Adv B and Exc B and Rally Winner of Winners.
Also quallies in Jumpers. Indi won Rally Masters on a Perfect score and won AD.

Sweets has also had numerous in Neuter in Groups and a R/up Neuter in Show.
Indi and Sweets have had numerous wins at State, National, Royal and Classic wins across
Obedience Rally Dancing and Agility.
Sisters, Indi and Sweets are both having a great career with much more to accomplish.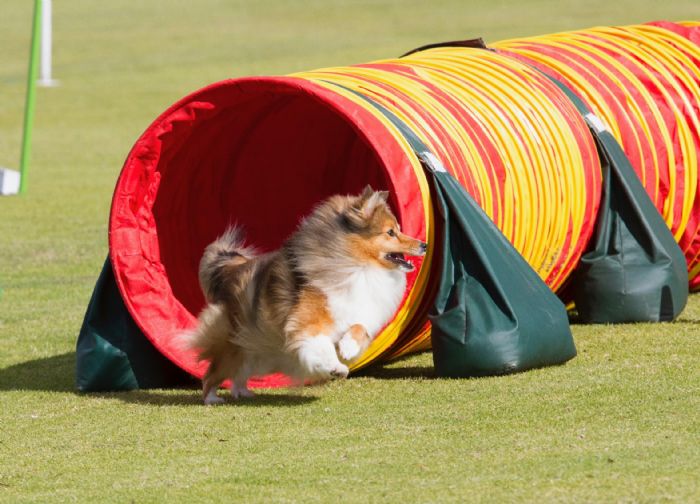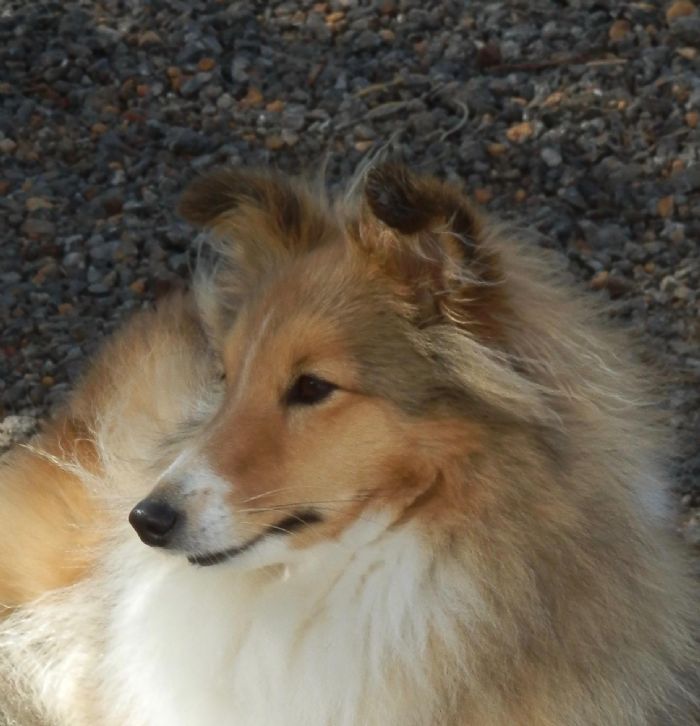 ======================================================================================
----------------------------------------------------------------------------------------------------------------------------------------------------
Congratulations to Clive and Lucy
Does age preclude you from participating in dog sports? Not if you own a Sheltie!!
Shelties are not only wonderful companions, they are a great working breed too which makes them very suitable for competition sports.
In 2014 Lucy was the latest Sheltie to gains its Agility Champion title. She is owned and run by Clive Bruce-Smith who is 75 years young
Clive is very active in the dog sport world, and competes with his two Shelties. His ex-wife is Irene Bruce-Smith, also owns and competes with two Shelties - one of which is very close to her Agility Champion title, and she has a third youngster in training.
Clive's little girl Lucy (Ag Ch Arajento Viva la Highway) is the third Sheltie to gain the title of Agility Champion, the other two being brothers, Ag Ch Tiakina Tour de Force owned by Nicole Ford and Tiakina Tuff Act to Follow owned by Sandra Yearsley. Sandra's 78 year old mother Renee Hards also owns and competes very successfully with a son of Tiakina Tuff Act to Follow.